Established in 2019, The Esser Education Fund awards grants and loans to students in recovery who are ready for college but whose past debts keep them from reaching that goal.
Recipients are identified and recommended by the instructors of the College Success Course for Students in Recovery at Greenfield Community College (GCC). Through the course, students in recovery gain both confidence and critical skills for success at GCC and beyond.
Students who complete the College Success Course are already eligible for funds for tuition and fees during their first semester at GCC. Some students are denied entry, however, because they have educational debts from the past. The Foundation for Community Justice offers grants and loans for recommended students so they can pay their debts and enroll at GCC when they are ready.
This is a REMARKABLE group; full of courage, resilience and hopes and dreams regarding their educational futures.

Judy Raper, Ed.D.
Associate Dean of Student Development
Greenfield Community College
Grants & Loans
Successful applicants for the Esser Education Fund will receive a combination of grant and loan, paid directly to the institution where the debt was incurred. The expected size of the award to an individual may range from $50 to $1500.
A grant is a gift from the Foundation which does not need to be repaid. The loan portion of the award is interest free and will be repaid according to an individually designed schedule.
The ratio of grant-to-loan will be negotiated specifically with each applicant, in conjunction with the GCC Financial Aid Office. Recipients will work with the Money Matters Coordinator at Community Action to learn about personal financial management and together they will establish a loan repayment schedule that will allow the student to succeed.
Loan repayments will be put back into the Esser Education Fund and will be available for other students in recovery. Foundation board members will supplement the loan repayments through annual fund raising efforts.
Partnerships for Recovery
Addiction has emerged as a significant and pervasive social problem that impacts all corners of Franklin County and has overwhelmed every system of support. No one is exempt, and substance use disorder has become a central concern in Franklin County communities.
The good news is that healing and recovery are possible. In 2017, the Opioid Task Force partnered with Greenfield Community College to offer the free College Success Course several times a year for eligible participants.The Opioid Task Force also funds first-semester tuition and fees for students in recovery who complete the course.
The Foundation for Community Justice joined the local partnership to help qualified students resolve past education debts that bar them from enrolling at GCC. Community Action has joined the collaboration as well. Awards from the Esser Education Fund supplement other funding and offers the specific help that students in recovery need to sustain their positive momentum.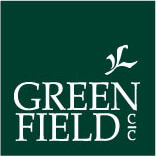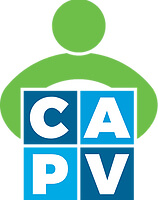 A Living Legacy
The Esser Education Fund was created in 2019 in memory of Diane Esser, who formed the Foundation for Community Justice in 2001 to partner with Franklin County's Reinventing Justice Project.
In addition to her dedication to Reinventing Justice, Diane also loved her alma mater, Greenfield Community College. She volun-teered for the College and served as president of the GCC Foundation Board from 2011 to 2014. According to then GCC President,
Diane was "an incredible alumni role model for many in the community who come to GCC to look to … change their lives for the better. She understood their journey because of her own."
The Foundation offers the Esser Education Fund to Greenfield Community College students in recovery as a tribute to and in gratitude for a local visionary. Loan repayments will return to the Esser Education Fund to be loaned out to other aspiring students in recovery. The Fund will be a lasting legacy to a great leader who loved Franklin County.
In Memoriam: Diane Esser
As a single mother, Diane Esser attended Greenfield Community College where she met her husband. She continued her education at the University of Massachusetts and Boston University Law School.
Diane was an active and prominent member of the Franklin County Bar Association and Massachusetts Bar Association. In 1990, recognizing her creative energy and insight, Paul Liacos, Chief Justice of the Massachusetts Supreme Judicial Court, appointed her to his Commission on the Future of the Courts. From that think tank, Diane brought the Reinventing Justice concept to Franklin County, which she implemented with Judge Thomas T. Merrigan.
For her memorial celebration, Wilson Roberts, Diane's husband, wrote of her:
No stones in old country cemeteries;
No brass plaques on cold mausoleum
walls
Nor statuary, nor dedicated
Buildings, nor rooms, nor streets nor
public squares.
No such drear ordinary tributes can
Suffice. Listen for love….